Seed Paper To Bring Organic Revolution
Shred the paper and place it in a pot of soil, put in the Sun, and water daily; in 10-15 days, the seedlings begin to sprout.
Even with the advent of technology, the paper has still retained its dominance. Our lives are inextricably linked to the paper. Every year, the average household consumes six trees' worth of paper. It is convenient, but that convenience comes with a high ecological impact. Also since it is so imperceptible, challenges relating to papermaking and waste disposal go mostly unaddressed and overlooked nowadays.
Presently, Bharat is the World's 15th largest producer of paper. Needless to say, as a result of the rising population and literacy rates, GDP growth, industrial sector expansion, and individual lifestyles, the paper industry has experienced an uptick in domestic demand.
The Bhartiya paper and paper products market is anticipated to increase from $8.6 billion in 2018 to $13.4 billion by 2024, with a CAGR of 7.8 percent from 2019 to 2024. Taking this into account, on a wide scale, it appears that reducing paper consumption is unfeasible.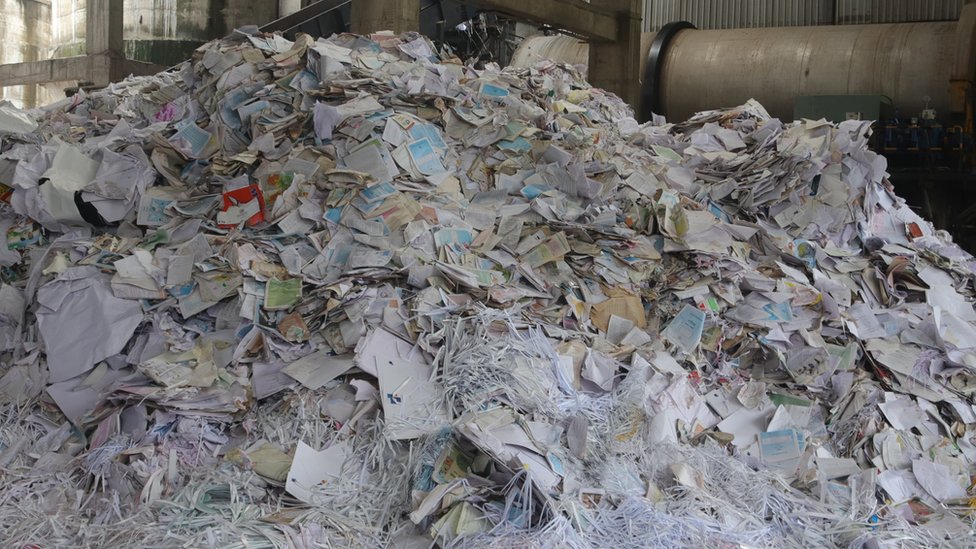 Paper, as a commodity, has few methods to be utilized, leaving us with just one option: recycling. Nevertheless, there are too-hard misconceptions about recycling in addition to the lack of awareness surrounding paper recycling. Furthermore, due to faulty handling and improper segregation, even paper that does reach a reprocessing facility is unfit to be recycled. A domino effect of this is that tonnes of paper are discarded instead of recycled.
Owing to this, there has never seemed to be a better time to start long-term sustainable offerings that combat the ever-increasing amount of paper output. To meet these unprecedented challenges encircling paper waste management and recycling, the Tamil Nadu-based Company Pepaa, a social enterprise (founded by Divya Shetty and Vishnu Vardhaan) conceived an intriguing project – Plantable Seed Paper.
Seed Paper is a modern, environmentally friendly type of paper. It is cutting-edge, and it's every environmentalist's and green consumer's dream come true. It's a one-of-a-kind paper with seeds embedded in it. The distinctive feature of this paper is that it can be developed into plants after it has been used. It is available in a wide range of vegetables, fruits, and flowers. This "Seed-embedded-paper," which is capable of sprouting into plants on its own, alters our perspective of paper as a perpetual adversary of trees!
The Plantable Seed Paper's most admirable characteristic is that it is entirely made of plants. The production of seed paper is entirely manual and handcrafted. Every piece of used paper is shredded into little bits. To form a paste-like consistency, water is added to these little bits. Then, plant and tree seeds are mixed into the dough. After integrating the seeds, the material is poured into thin sheets and dried. This is how the company transforms discarded paper and paper products into an earthy sheet of organic, eco-friendly paper.
The great thing is that all of their stationery is plantable — that is, once you use it, it will grow flowers, veggies, and even trees! This initiative is their tiny endeavor to seal the sustainability loop – to make stationery zero waste like never before.
The company has diversified the eco-friendly products that they put for sale. These include calendars, postcards, greeting cards, wedding invites, visiting cards, bookmarks, wristbands, notebooks, paper bags, cloth tags and labels, and even coasters.
Since Plantable Seed Papers are incorporated in these products, these items will come in helpful when it comes to planting a tree. The recycling technique for growing plants from plantable paper is simple. Shred the paper and place it in a pot of soil, then cover it with roughly half an inch of soil. The pot must then be put in the Sun and watered daily. In 10-15 days, the seedlings begin to sprout.
It is nothing short of a miracle to watch paper transform into a plant rather than the other way around. The emergence of plantable paper would be a modest but vital step toward more sustainable living.